Toronto
4-day travel log
My wife's cousin was getting married in Toronto. Since none of the Korean family members were able to fly down to Toronto, my wife and I went there to represent them all. Although I could have made this trip much shorter, I wanted to make it a trip rather than just visiting a family member. So I took 2 days off work and flew down to Toronto.
April 27th
Vancouver (YVR) -> Toronto (YYZ) -> Sheppard and Yonge
The flight to Toronto was at 6:30 AM so I had to get up around 5 AM. It was chilly in the morning so I had a sweater on. When I arrived at Pearson airport in Toronto, it was just past 2 PM. The weather was nice but it was literally hot. I felt similar feeling to how I landed in Las Vegas - heat wave hitting at me as soon as I walked out the plane. I regretted that I didn't bring any shorts honestly. I took the Go Transit to "Sheppard and Yonge" subway station where I spent my days for the days in Toronto.
View of Vancouver from Westjet Flight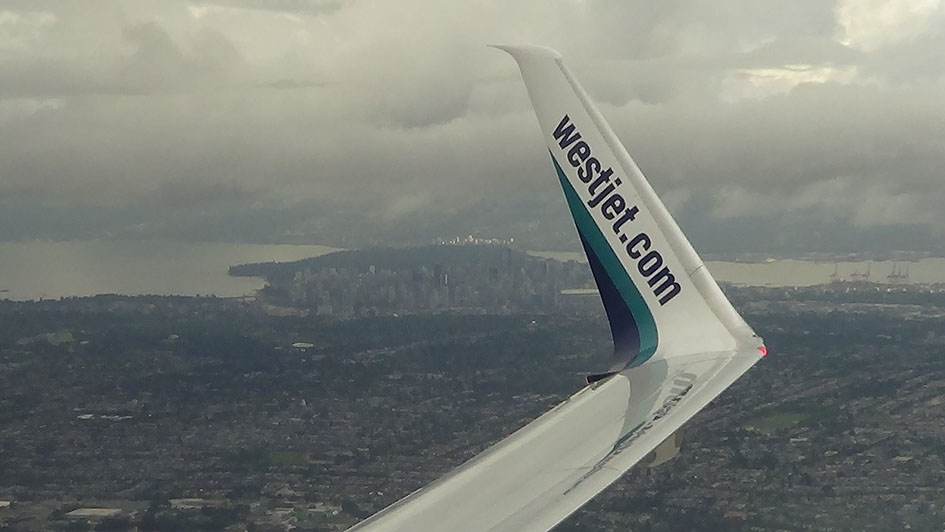 Toronto Go Transit
April 28th
Sheppard and Yonge -> Dundas -> Finch -> Sheppard and Yonge
There was an extra day to tour around Toronto. My wife already planned for where we should go for this day. We decided to take a subway to Dundas. When I arrived at the subway station, I noticed it would be best to use tokens to travel around as a visitor. I was surprised they still have people in the booth selling fares (I looked up on the internet, why. There I saw a sign where it says a token costs $3.25 to travel "once" to a destination which I thought it is pretty expensive compared to Vancouver, where the cost is cheaper and it's valid for 3 hours. The sign also said 3 for $10 and "explicitly" listed 6 for $20. I am like.. what the heck? why not list out 9 for $30, 12 for $40, 15 for $50 and so on? I bought one token for the time being. When I arrived at Dundas, I noticed one of my favourite clothing shop, uniqlo. I had shopped there for about $160 which I thought they were pretty cheap for the good quality clothing. Outside of Dundas station, there were big signs everywhere which reminded me of time square at New York. It had a quite different feeling than Vancouver downtown. Then I rode the subway to Finch as there are many Korean stores located there and yes, there I saw loads of Korean stores located. I saw so many little signs in Korean where they reminded me of streets in Korea. We dropped by a restaurant called Huh Ga Ne. The food and the place maintained the quality despite the 24 hours/day operation. There I met my friend from Vancouver and her baby. Then I returned back to "Sheppard And Yonge" station.
Toronto Subway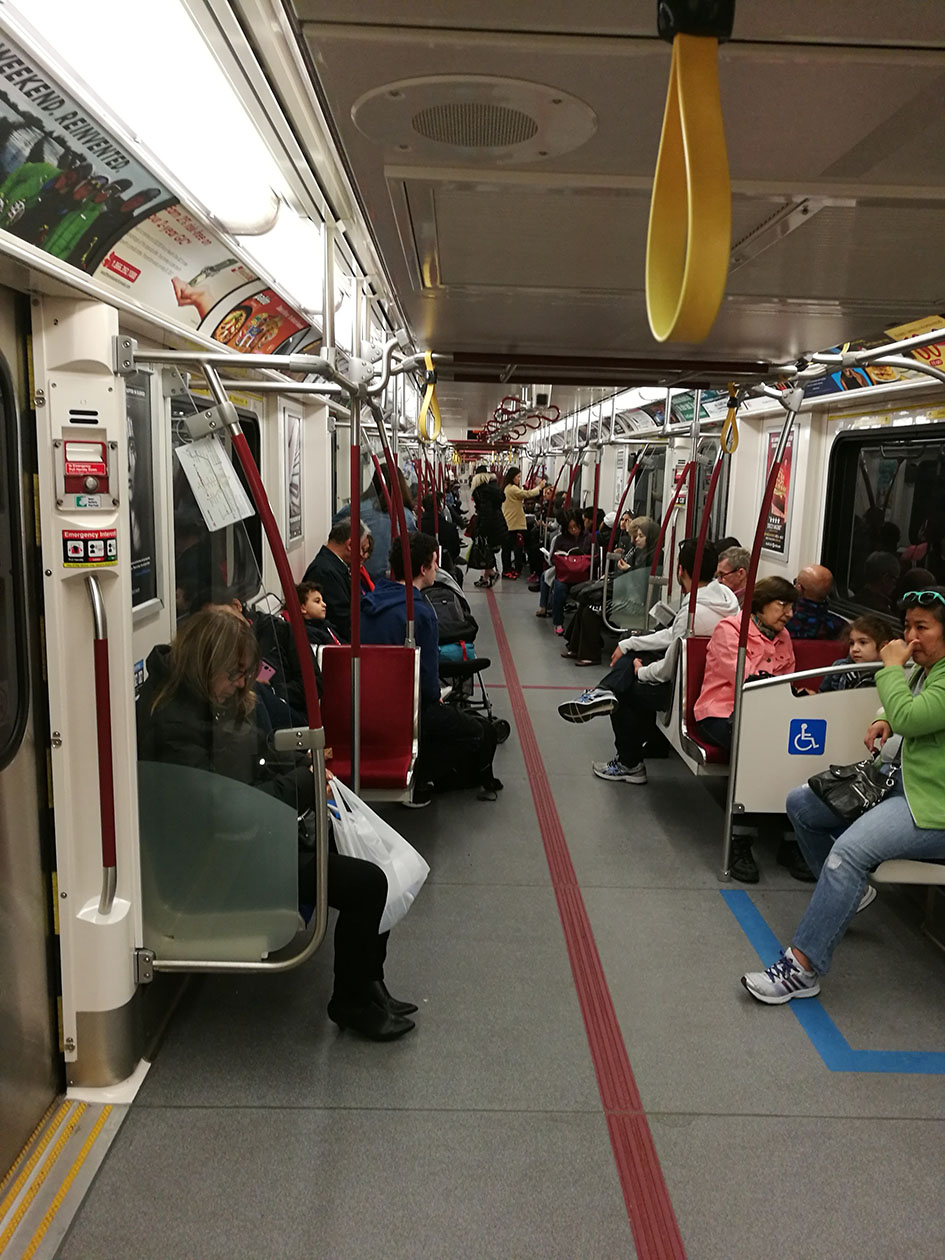 Dundas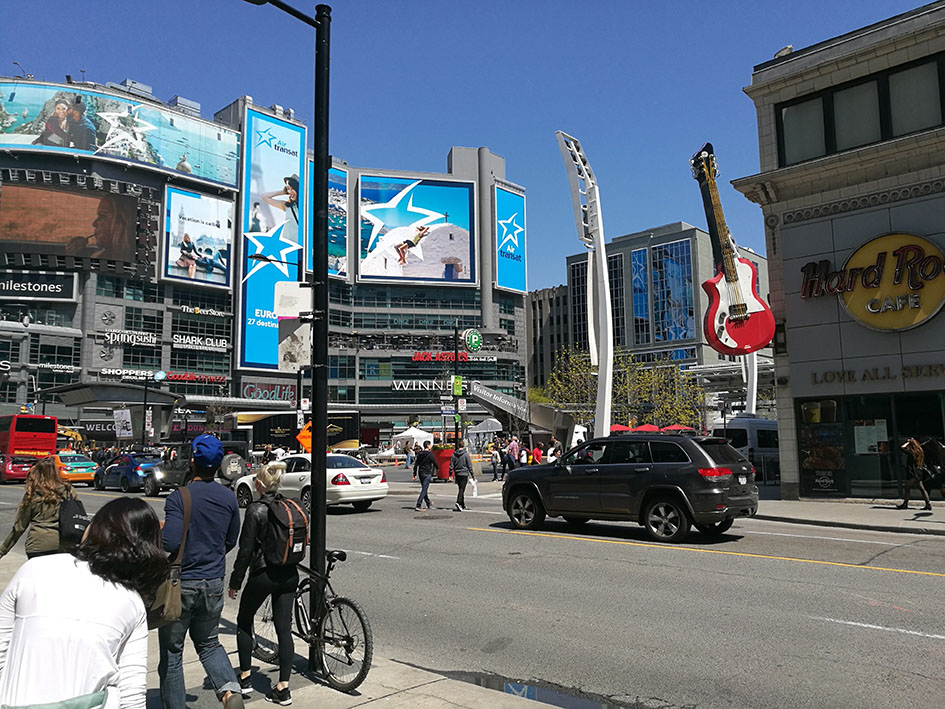 Finch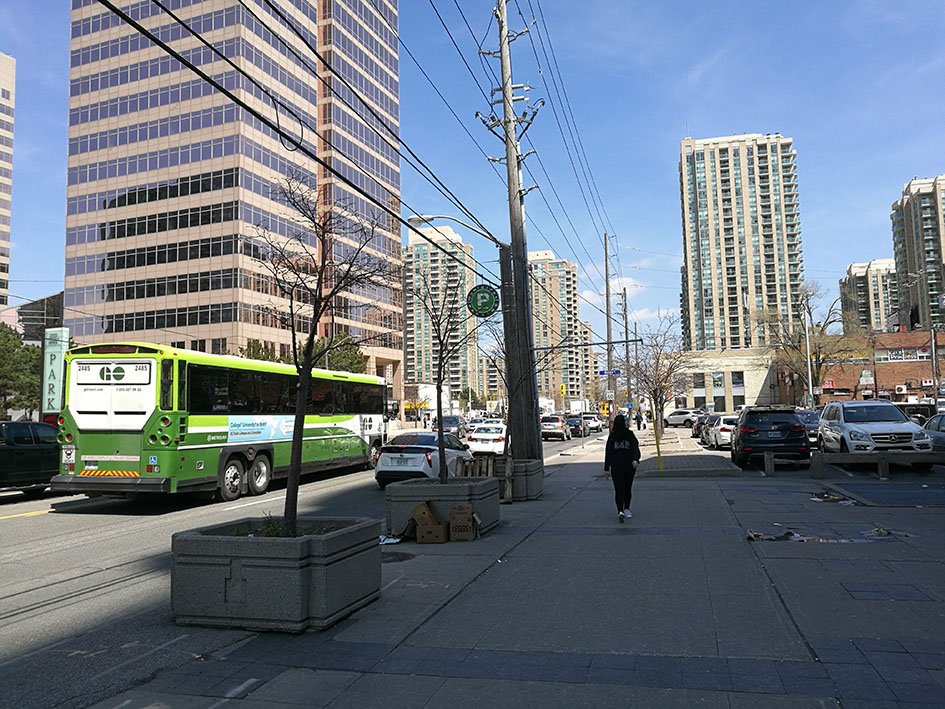 At the Huh Ga Ne at Finch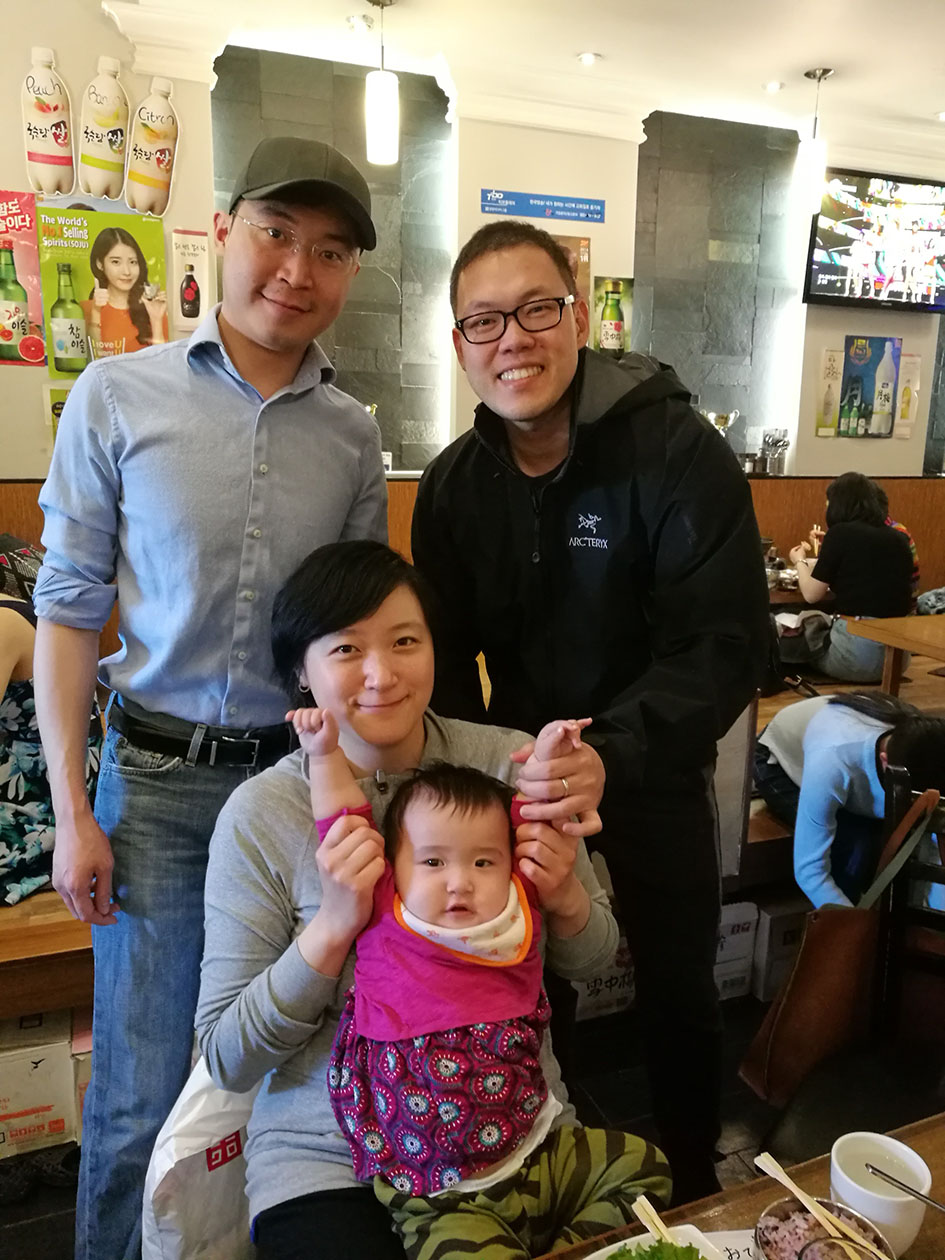 April 29th
Sheppard and Yonge -> Old Mill -> Sheppard and Yonge
It's the wedding day, the reason I came to Toronto. I got up regularly around 8-9 AM and went straight to have a breakfast downstairs. Then I caught myself talking with my wife's elder relative from LA. He claimed he immigrated around 1975 as a doctor and it was quite interesting to hear all the stories as it was quite difficult to immigrate from Korea back in the 70s. I ended up spending 2 hours talking each other and it was time to leave to the wedding. We headed to Old Mill in Etobicoke where the wedding was supposed to happen. When I arrived at the wedding venue, I found out that the place name is actually "Old Mill Toronto". It seemed like a popular place for the wedding as I noticed a couple of other couples getting married in the same day. The wedding started at 6 pm. There is a small chapel for the couple to get officially vow each other. After that, we had the Korean traditional wedding ceremony, Pyebaek. It reminded of my wedding I had in Korea where I had done the similar thing. My stomach was growling and I looked at my watch to find out it was almost 8 pm. We then headed to the reception downstairs. The steak was so tender and yummy as I was so hungry. The reception was very similar to any other Canadian Wedding. They played a little game after the first dance. The open bar made my night as usual

I ended up trying every kind of beer they serve which is like 7-8 different kinds. The dance floor opened up later that night. I danced hard just like any other drunken person. Well, I didn't know anybody there except the people I met through my wife, and I was like what do I care and danced for like 1-2 hours straight then we drove back to our place. It was super fun, well, at least for me.
Bride from Wedding day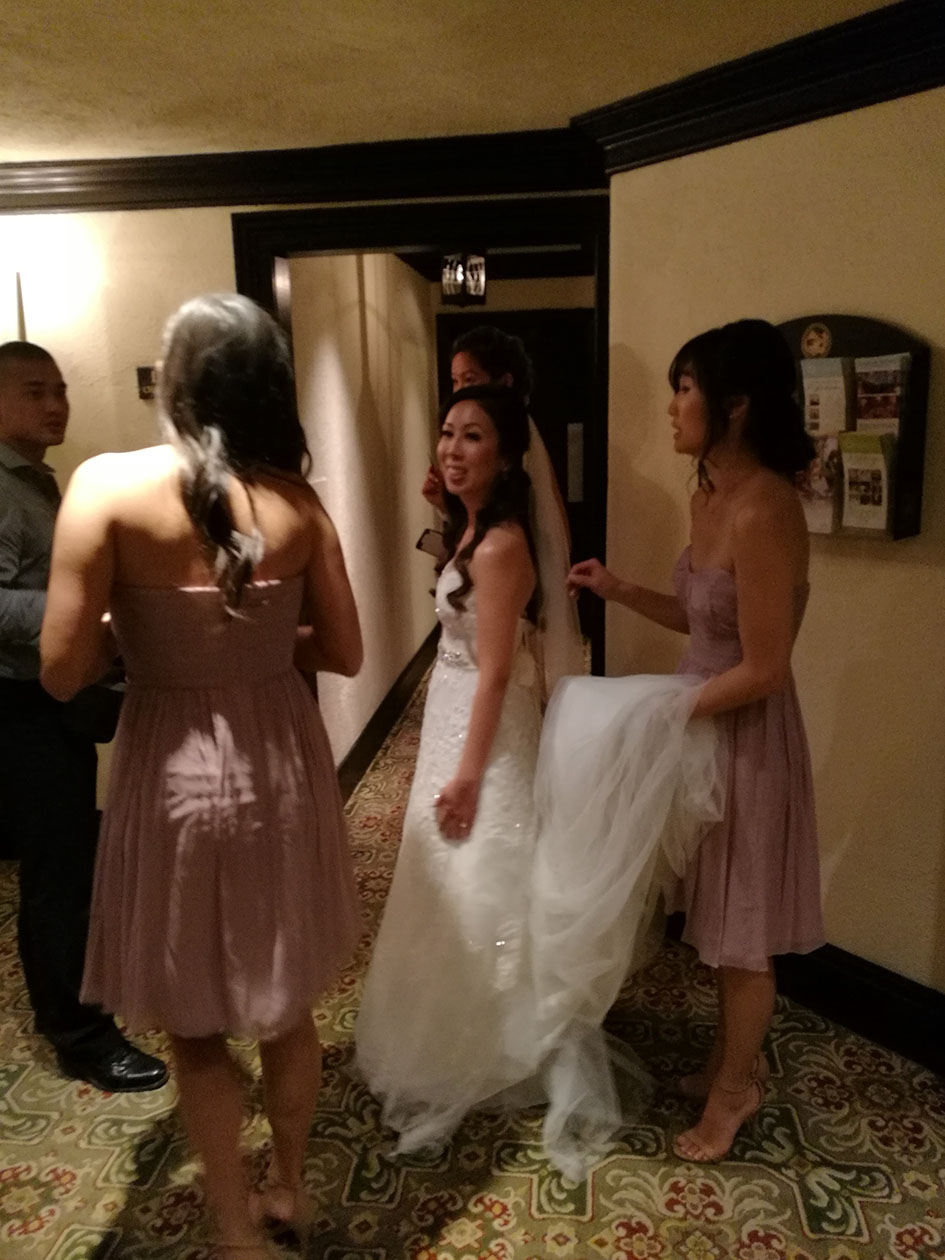 Groom and Bride, I DO!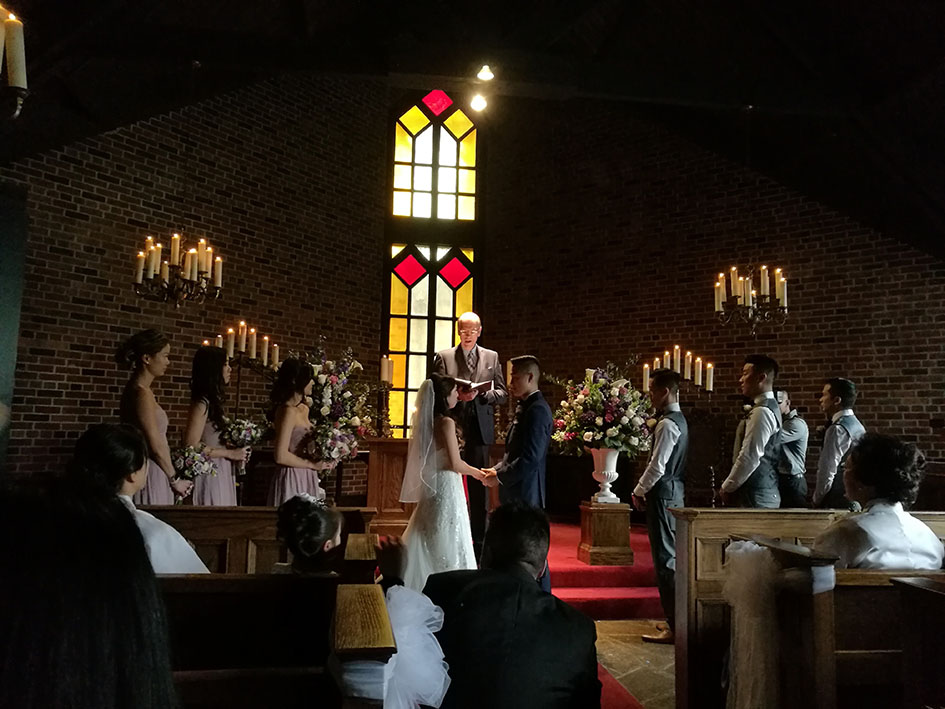 Korean Traditional Ceremony, Pyebaek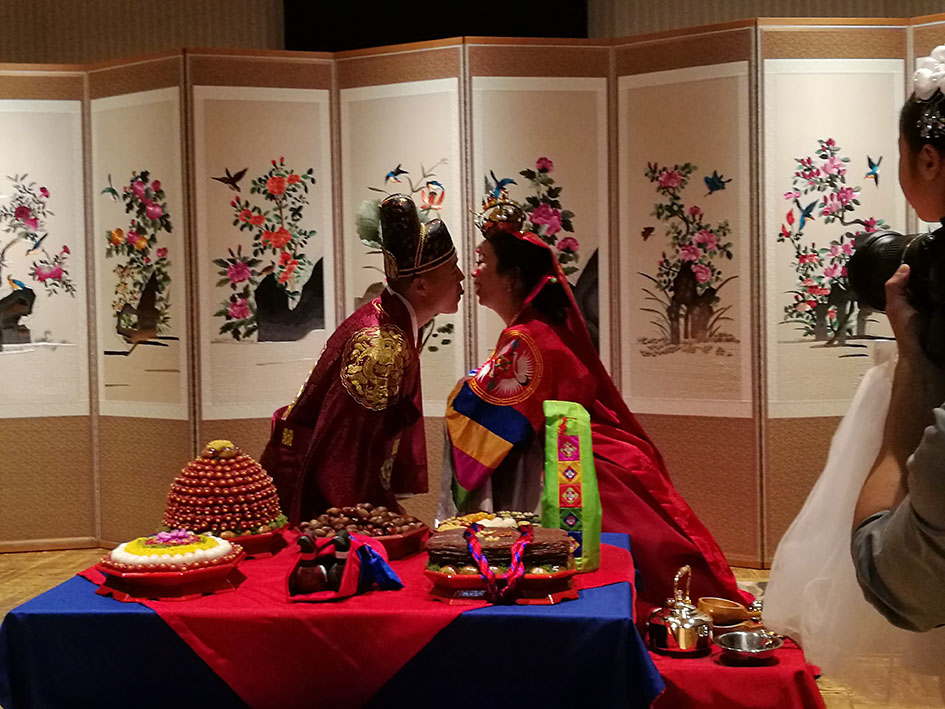 First dance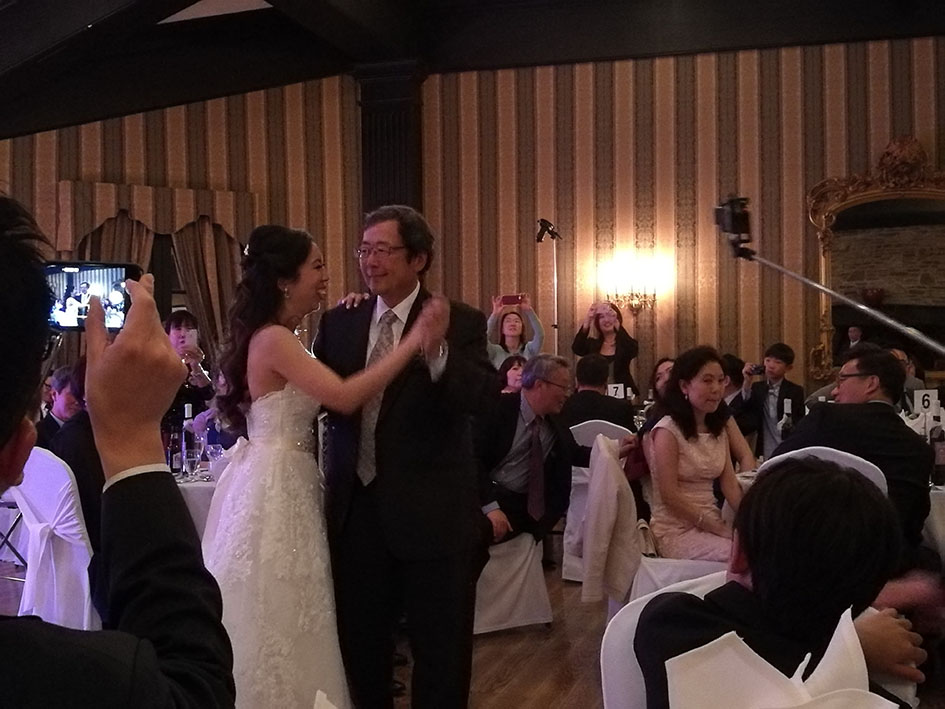 April 30th
Sheppard and Yonge -> Toronto (YYZ) -> Vancouver (YVR)
Sadly, it's the return day. My wife had a friend there who volunteered to get us the ride to the airport. We had a Samgyetang together for the lunch at the Koryo. It was really delicious compared to the ones we have in Vancouver. It really felt like a restaurant in Korea. Then we dropped by the Starbucks for a quick coffee. After that off to the airport! It was 5-hour flight, slightly longer than the flying to Toronto in. Just like any other trip, my wife and I said the same thing as entering our home, "Home sweet home. East or west, home is the best".
Wife's friend on the way back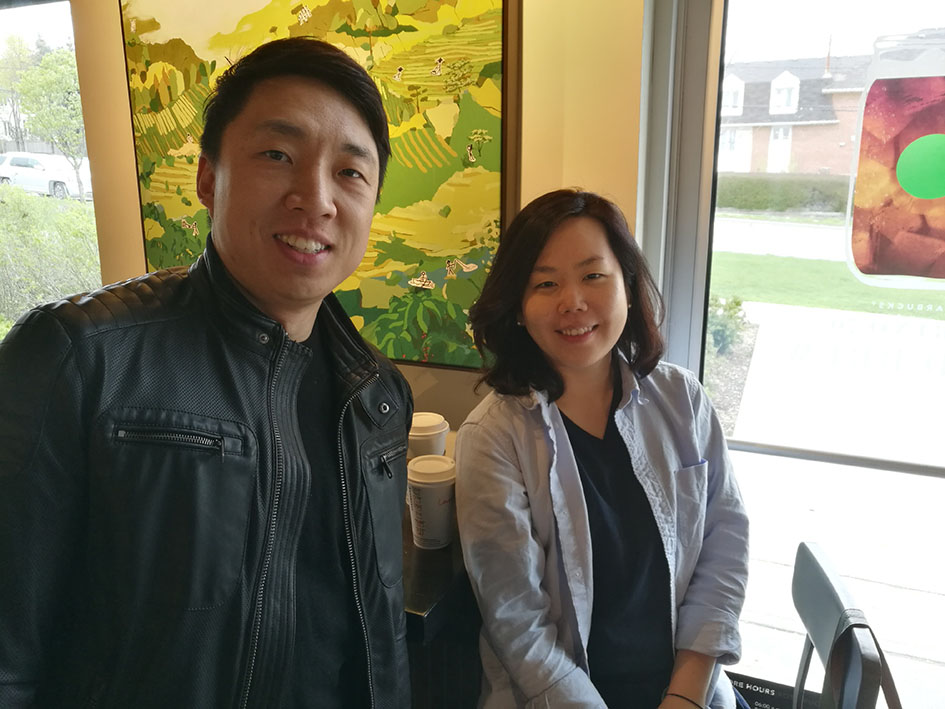 Koryo Samgyetang (Ginseng chicken soup)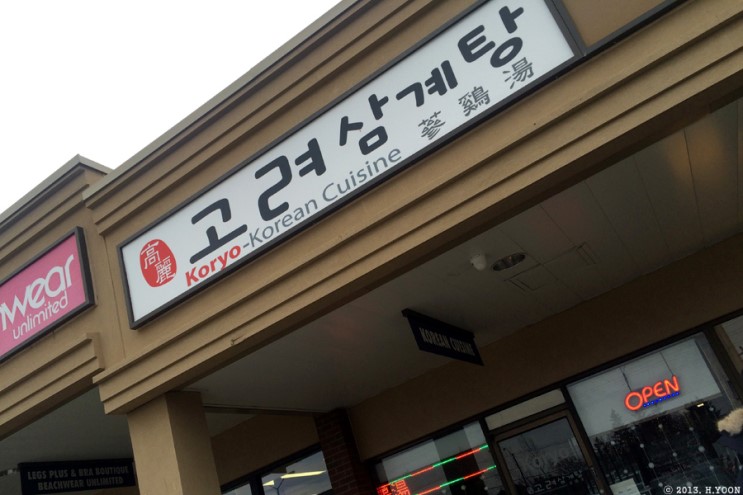 ---