Beer Pick
my favourite craft beers
Cheers!
I love beer. I love drinking beer. I love the mood surrounding the beer aka beer talk. Beers are not always tasteful, though. List of beers I am about to introduce below are the ones I enjoyed drinking that I would go back to drink more.
Gigantic IPA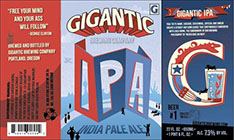 Summary:
This beer is from Gigantic Brewing Company in Portland. I tasted this beer first time at the brewery in Portland. It had a unique taste and by far, it was the best IPA I had so far. This beer had changed my view of IPA as I disliked IPA before. I would recommend this to anyone who enjoys drinking beer. I already recommended to some of my friends already and they loved it!
ABV: 7.3%
IBU: 85
The Taste: Citrusy hop, not too hoppy.
Wanderlust IPA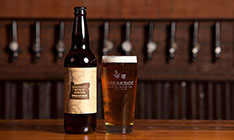 Summary:
Another amazing beer from Portland @ Breakside brewery. I did not visit their brewery when I visited Portland because I did not know them at all. Ironically, first time drinking this beer was at the pub named, portland craft pub, here in Vancouver. I asked the server for a good IPA and this was one of their suggestion. I remember the first taste of this beer. That feeling of that strong impulse to wander around, it is all in this beer.
ABV: 6.0%
IBU: 60
The Taste: Fresh, burst of hops, clean, good finish
Armory XPA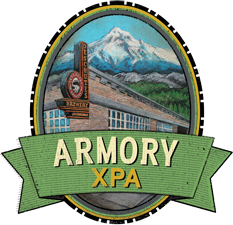 Summary:
I first tasted this beer at Darby's pub. It was on special or something. I didn't really know about this beer until then. The taste was amazing. I still cannot forget the first taste. Armory XPA was born at the Deschutes Brewery, which is another great tasting beer from Portland. Many people think XPA stands for eXtra Pale Ale. However, for Armory XPA, it stands for eXperimental Pale Ale as it has more of citrusy taste and blends of other hops. If you like the hoppy citrusy beer, you will love this beer!
ABV: 5.9%
IBU: 55
The Taste: Refreshing, Citrusy hop, dry finish
33 Acres of Sunshine (French Blanche)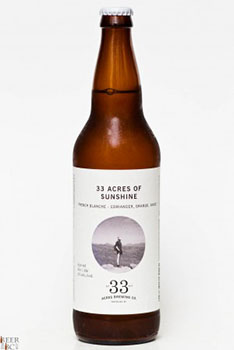 Summary:
I met this beer at the 33 Acres brewery together with my wife. I was passing by the brewery and we decided to drop by for a glass of beer. At first, it was surprising to see many people lined up to have a beer at the brewery. After waiting for around 30 minutes, my wife and I were allowed in. I first ordered "Life" which tasted like a red tea with alcohol. I did not like it at all. Then I ordered "Sunshine", which made my rest of the night. I think I had 3 more of the same after. I sometimes like fruity beer. This was one of those that has the fruity and citrusy taste. I think this is definitely a summer beer.
ABV: 5.0%
IBU: 14
The Taste: Fruity, refreshing, good finish
Nectarous: Dry-Hopped Sour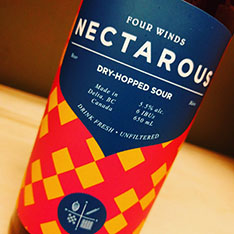 Summary:
If you like sours, this is the one to drink! You might not like it if you are not a sour drinker, though. Like any other sour beer, this has a strong citrus, fruity flavour. However, the taste is very unique. You will find it quite surprising. This beer is made by Four Winds Brewing Company who is one of my favourite B.C. craft beer breweries. Their tasting rooms are located in Delta which is pretty far and it is even located in a remote area even in Delta. So I drink them in a local bar nearby or from a private liquor store. I haven't seen these beers in B.C. liquor store yet.
ABV: 5.5%
IBU: 6
The Taste: Grapefruit taste, lemon citrus, with floral hop notes, light grassiness on finish
---